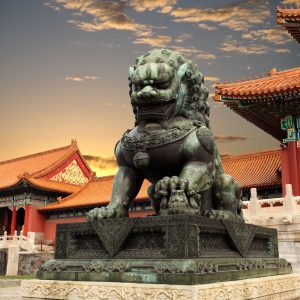 The Chinese program at UConn offers a full array of courses about the Chinese language and culture, Chinese literature in translation, Business Chinese, Chinese film, and Chinese sociolinguistics.
Not only does China boast a history of five thousand years, China also possesses the most rapidly developing economy in the world. As one of the critical languages designated by the U.S. State Department, Chinese will open another world for you in terms of both perspectives and career.
We offer the following Chinese language courses:
Chinese 1111 and Chinese 1112: Beginning Chinese
Chinese 1113 and Chinese 1114: Intermediate Chinese
Chinese 3210 and Chinese 3211: Chinese conversation and Chinese
Chinese 3220: Business Chinese
Chinese 3240: Contemporary Chinese film
Chinese 3250W: Advanced Chinese
Chinese 3260: Contemporary Chinese culture
Chinese 3280: Networking in China
We offer the following Chinese content courses taught in English:
Chinese 1121: Traditional Chinese culture
Chinese 1122: Modern Chinese culture
Chinese 3230: Language and identity in Greater China
Chinese 3230W: Language and identity in Greater China
Chinese 3270: Chinese film
Chinese 3271: Topics in Chinese literature
Chinese 3275: An introduction to Chinese linguistics
Chinese 3282: Women in Chinese literature and film
*Note that Chinese 3210 is required for Chinese minors and Chinese 3250W is required for Chinese majors. Also note that Chinese 3220, 3240, 3250W and 3260 may count towards Chinese content courses, if needed.
Plan of Study for Chinese Major