Anke Finger
Professor
German Studies, Media Studies, and Comparative Literary and Cultural Studies
---
Section Chair, German Studies
Co-Director, EUROBIZ
Director DHMS Graduate Certificate, Digital Humanities and Media Studies/UCHI
Affiliated with the Department of Digital Media and Design
Education
Ph.D. (Comparative Literature) Brandeis University 1997
Areas of Expertise
German and Comparative Modernism
Media Studies / Digital Humanities (DH)
Interart Studies / Literature and Other Arts / Aesthetics
Intercultural Communication / Intercultural Literary Studies
Bio:
Anke Finger studied German and American Literature and History at the University of Konstanz in Germany and graduated with a Ph.D. from Brandeis University in 1997. She held an assistant professorship in German Studies at Texas A&M University before coming to UConn in 2001.
Anke Finger's teaching and research focus on comparative modernism, media studies, digital humanities, literature and other arts, aesthetics, and interculturality. A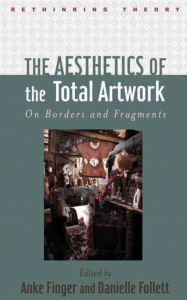 specialist on the idea of the total artwork (with a monograph, Das Gesamtkunstwerk der Moderne, 2006; and a collection of critical articles, The Aesthetics of the Total Artwork: On Borders and Fragments, 2011), her discussion of the total artwork ranges from conceptual art and atmospheres to architecture, design ("Acute Aesthetics" in The Death and Life of the Total Work of Art, 2015) and multimodal communication. Current project: Women in German Expressionism: Gender, Sexuality, Activism.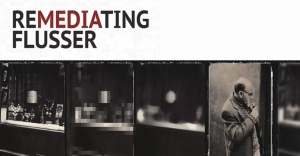 A co-founder and co-editor (2005-2015) of the multilingual, peer reviewed, open access journal Flusser Studies, Anke Finger's closely related scholarship in media studies and theory originates from her work on the Czech-Brazilian philosopher Vilém Flusser. She co-authored the 2011 Introduction to Vilém Flusser, among many other publications in media studies. Her current project, Flusser 2.0: Remediating Ideas, Reimagining Texts (with Britta Meredith), is a multimodal collection composed with Scalar, and she is a member of the Flusser project team at Greenhouse Studios. With Virginia Kuhn she is editing Shaping the Digital Dissertation: Topics in Knowledge Production.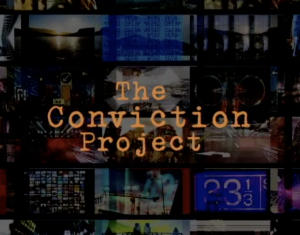 Comparative/interart literature and some of Flusser's ideas on post-nationalism, dialog, migration and on media theory also influence Anke Finger's work in intercultural communication. She edited Flusser's The Freedom of the Migrant and co-edited the collection KulturConfusão: On German-Brazilian Interculturalities (2015). The Conviction Project, focusing on affect and action in public life, seeks to interconnect intercultural communication and media studies and presents part of the Humility and Conviction in Public Life project at the Humanities Institute (2016-2019).
From 2016 to 2019 Anke Finger served as the inaugural director of the Digital Humanities and Media Studies Initiative at the Humanities Institute; she also co-founded the German Studies Association's Network on Digital Humanities and served as co-director from 2017-2019. She founded the NEHC-DH network, affiliated with the New England Humanities Consortium (consult the retreat in August 2019); and she co-founded the CT-DH network, with an upcoming conference in February 2020.
For more information visit ankekfinger.com.