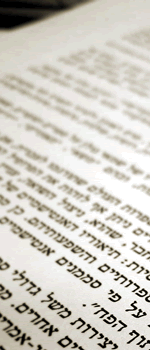 Education Abroad in Israel
Students may spend a semester or academic year at Hebrew University in Jerusalem, Tel Aviv, Haifa, or Ben Gurion Universities. Students are urged to take at least one semester of Hebrew at UConn before studying abroad.
In cooperation with the Hebrew and Judaic Studies section, the Center for Judaic Studies promotes special programs (e.g., archaeological excavations) and internships in Israel for which credit, including for the major and minor in Judaic Studies, may be possible.
In order to ensure the transfer of course credits to UConn, students wishing to study in Israel must contact our Academic Director, Professor Stuart S. Miller in advance of their semester(s) abroad. Email: stuart.miller@uconn.edu.
For more information, see: http://judaicstudies.uconn.edu/students/study-abroad/