Graduate student in the Department of Comparative Literature and Cultural Studies, Rahul Koonathara, celebrates the spectacular South Indian shadow puppet traditions of Tolu Bommalatta and Tholpavakoothu, as well as recent innovations reflecting the changing nature of the form, in a show he has curated called Tradition and Revolution in Indian Shadow Puppetry.
Rahul Koonathara is completing his MA in Comparative Literature which is focused on tradition and transformation in  shadow puppetry. He is himself an accomplished shadow puppeteer, a tradition in his family. This past summer he toured extensively through the US with his father, Padmashri Ramachandra Pulavar, also a master and keeper of this form. They  performed across the country.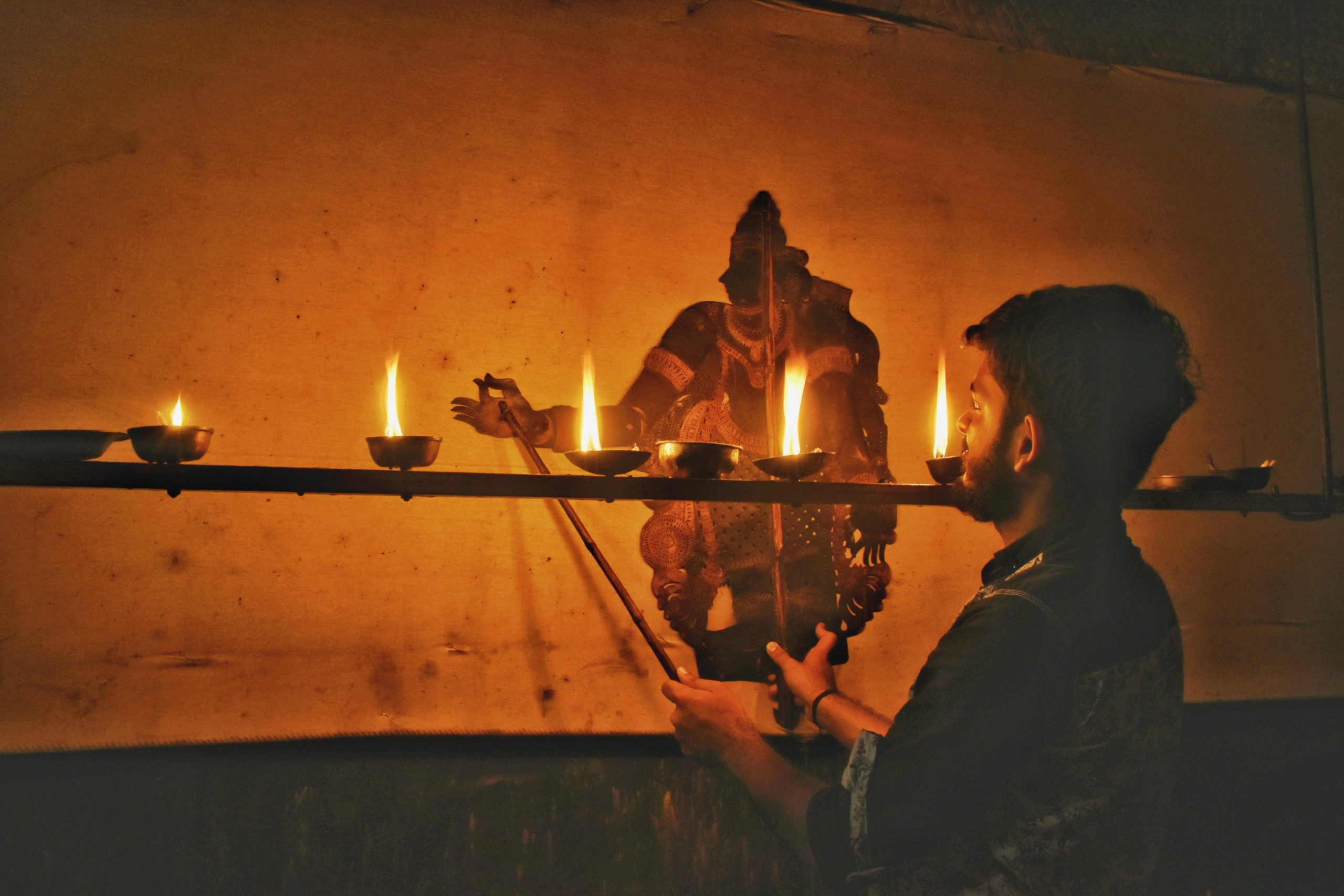 The exhibition's opening took place on August 4th. It featured a tour of the Ballard Institute, a gathering to celebrate the opening, followed by a 45-minute-long performance of Tholpava Koothu: The Shadow Puppet Play of Kerala by Padmashri Ramachandra Pulavar and Rahul Koonathara. This ancient, ritual-based performance was based on selected verses from the epic Kamba Ramayana. On August 5th Rahul  and Ramachandra Pulavar hosted an Indian Shadow Puppetry Workshop. The day-long event featured shadow puppet design, carving, and manipulation.
For over thirteen generations Indian puppeteers have performed myths, customs, and rituals based on two Hindu epics, The Ramayana and The Mahābhārata. In recent years new variations in design, construction, and content have re-shaped traditional performances, which in many cases have shifted from temple performances to secular locales and included new subjects such as the lives of Mahatma Gandhi, Jesus, and the animal characters of the Panchatantra, as well as contemporary social and political themes.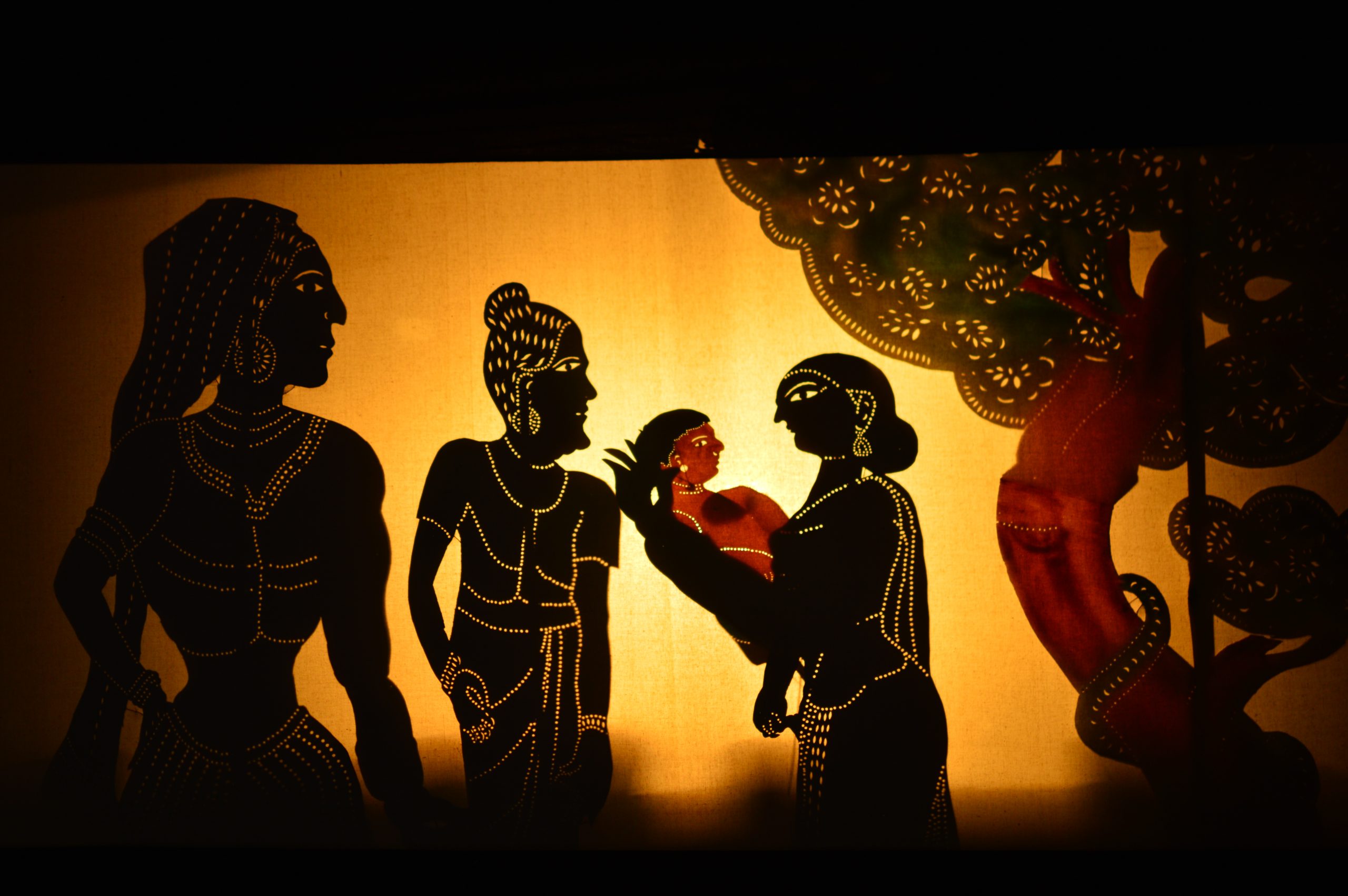 Tradition and Revolution in Indian Shadow Puppetry will remain on exhibit at the Ballard Institute and Museum of Puppetry through December 17, 2023
Please note this exhibit contains some nudity.
---