Time spent studying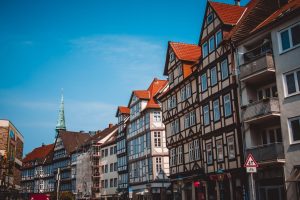 or working abroad is time extremely well spent!  The German Section strongly encourages you to travel as either a student or intern to a German-speaking country. Education abroad is required of UConn German Majors. Not only will you get the opportunity to explore, you'll also meet interesting people, build a network, and experience another culture first-hand. Even more important, immersion in a German-speaking environment is the single most effective way for you to take your language skills to the next level. Particularly if you plan to use your German professionally, you should keep in mind that studying or working abroad is virtually the only way to reach a level of proficiency that will be an asset to your career.
Various kinds of financial assistance are available for the programs described below. In most cases, a year abroad will cost the same or slightly less than a year spent studying in Storrs, and internships in Germany often provide a small salary. If you are concerned about delaying graduation, don't worry. Just be sure to contact your major and minor advisors and plan your course work or internship carefully before departure.
Thanks to a thriving and long-standing partnership between the German state of Baden-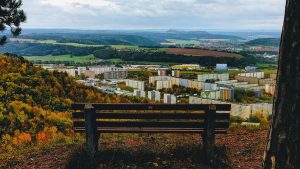 Württemberg and Connecticut, you can spend one or two semesters at one of the nine outstanding universities in Baden-Württemberg. For more information on Baden-Württemberg, contact Ina Marshall (ina.marshall@uconn.edu) at the Office of Study Abroad.
There are two third-party education abroad opportunities as well, in the German capital, Berlin, and in Salzburg. Feel free to contact both the Education Abroad office and the German faculty for more information on each of these programs and for guidelines in general: