Britta Meredith
UConn Graduate Assistant
---
Education:
Ph.D.   Literatures, Cultures and Languages / German Studies, University of Connecticut, (expected Dec. 2019)
M.A.    German Studies, University of Connecticut, 2014
StEx.    Staatsexamen, English, History, Eberhard Karls Universität Tübingen 2011
University, Graduate Certificates:
2015-2017 Humanities Institute, Certificate Program: Digital Humanities and Media Studies
2012-2016 School of Education, Certificate Program: Teaching for College Instruction
2012-2016 Human Rights Institute, Certificate Program: Human Rights
2010-2011 DAF-Institute,Certificate Program: Teaching German as a Foreign Language
Research Interests:
Vilém Flusser
Digital Humanities
Autobiographical Writings
Intercultural Communication
German Literature (20th Century, Modernism)
Bio:
Britta Meredith is a PhD candidate (ABD) and Teaching Assistant at the University of Connecticut. Her dissertation research is on Vilém Flusser's Rhizomatic Writings of the Self. She received the Award for Outstanding Achievements in the Study of German in her MA (2013) and PhD (2015) from the Consulate General of the Federal Republic of Germany (Boston), as well as the Award for Excellence in Teaching from the University of Connecticut in 2016.
She is Team-Coordinator of German 1131, responsible for and co-organizes the German Studies Colloquium (2015-present), is Co-Editor of Flusser 2.0 (2016-present), Advisor of the German Language and Cultural Society (2017-present) and Student-Faculty Liaison for the German Section (2015-present). In 2014 she held the position of part-time Faculty at Quinnipiac University. She presented on topics related to her PhD research at major conferences such as NeMLA (Hartford, CT; 2016), TTT (New York City, NY; 2016) or GSA (Atlanta, GA; fall 2017).
Recent publications (selection, expected 2017):
Britta Meredith's research focuses on Holocaust survivor, writer and philosopher Vilém Flusser (1920-1991), who was a pivotal 20th century pioneer in media and communication Theory. Britta Meredith's e-publication "Hyperlinking Vilém Flusser" affords a visually rich environment in which users may work with, compare and analyze the original manuscript of Vilém Flusser's 1989 essay Schreiben für elektronisches Publizieren in various forms, while being able to join a scholarly discourse on, with and through the text.
Her projects intend to stimulate communication between disciplines, trie to open new avenues of research, and aim to increase collaboration of researchers from various disciplines and fields of study.
The same holds true for Flusser 2.0: Remediating Ideas, Reimagining Texts a multimodal collection composed with Scalar, in which she serves as co-editor (with Anke Finger). The purpose of this project, is to use a multimodal platform, Scalar, to generate digital modes of scholarship, beyond print and linear formats, allowing for multiple sensory perceptions and exploring how thoughts or ideas are structured and organized in multimodal communication.
Correspondingly, Britta Meredith's latest work (currently under review at Focus on German Studies) takes a closer look at senses and sensory perceptions in the 20th Century novel Kleiner Mann, was nun? (1932)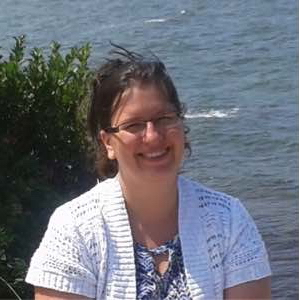 | | |
| --- | --- |
| Email | britta.meredith@uconn.edu |
| Phone | +1 860 486 3313 |
| Mailing Address | Department of Literatures, Cultures & Languages Oak Hall East SSHB Room 207 365 Fairfield Way U-1057 University of Connecticut Storrs, CT 06269 |
| Office Location | Oak 202 |
| Campus | Storrs |
| Office Hours | Wednesday 8.15am-9.15m, Friday 9am-10am |
| Courses | Germ1131, RA for CLAS Science Education Grant Program, German Tutoring |